Raaka's Brand Identity & Packaging
Brief

Since 2010, Raaka has been crafting bold and innovative chocolate out of their factory in Red Hook, Brooklyn. By using an unroasted process, they are able to stay true to their cacao's vibrant, fruity flavors—which are sourced from single-origin growers across the world.
They were looking to redesign their entire packaging line and build a new brand identity.
Designed in partnership with
Simon Blockley
Solution
Taking influence from the tasting experience of Raaka's chocolate, the rebrand establishes a world of intrigue and discovery with flavorful colors, origin-inspired landscapes and a new custom typeface.
A huge thanks to Ryan Cheney, William Mullan, Nate Hodge and the whole Raaka team for their exceptional partnership.
Role .................. Creative direction & design in partnership with
Simon Blockley
Photography ...........
William Mullan
Field ................. Identity, Packaging
Typefaces ............. Sul Sans by
R-Typography
, Origin Sans Condensed by
Production Type
, Alku by me
Published ............. October 2018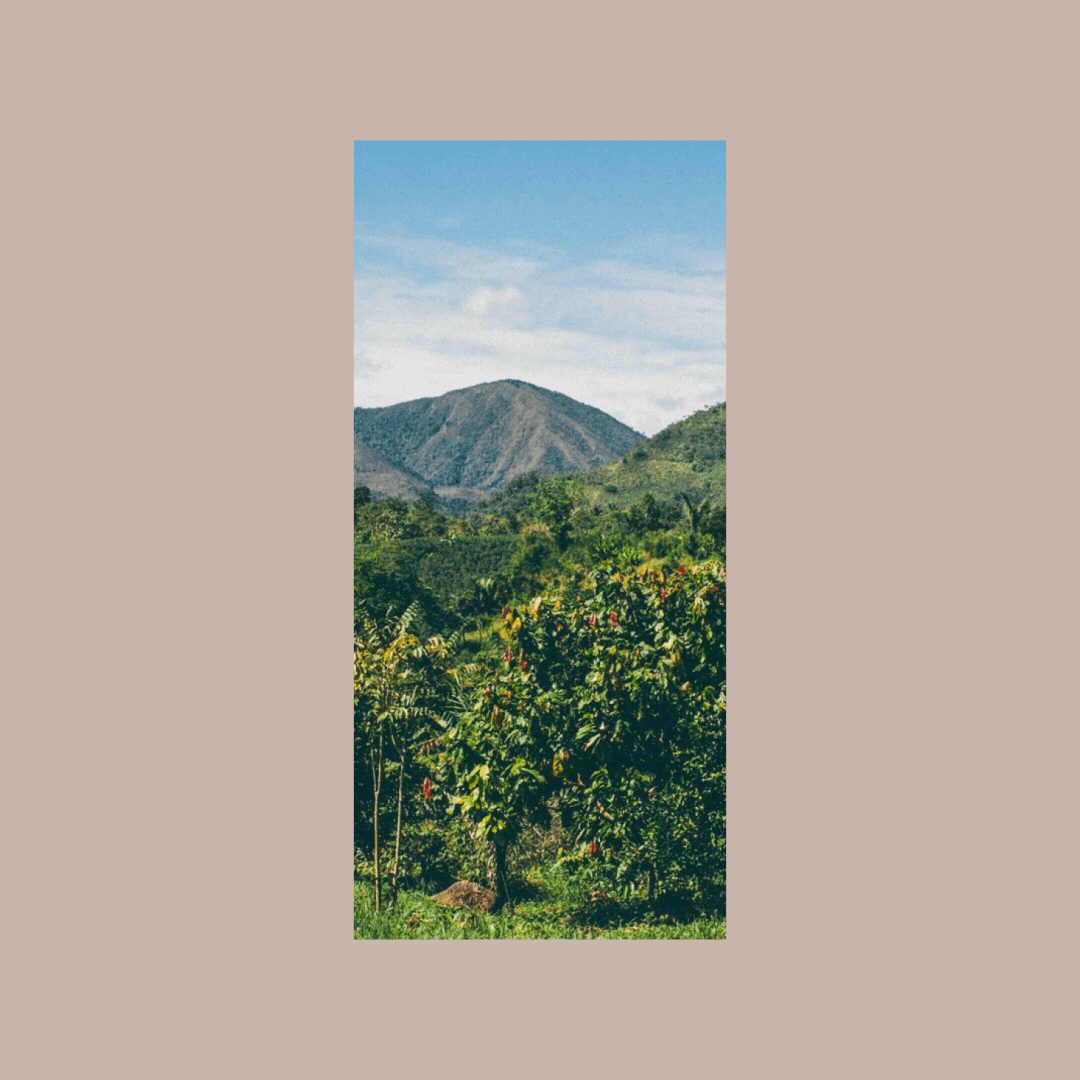 We started from a strategic consideration: elevating the most important aspect of Raaka's chocolate—their uncommon and vibrant flavors.

Raaka sources their single origin cacao from growers across the world—using photography from these locations, we created abstract backgrounds that leverage color to embody the flavor profiles of each bar.

Early in the project we found issues with Raaka's current label placement—often being obstructed by shelf displays. While maintaining an asymmetrical structure, we repositioned the label for better on-shelf impact.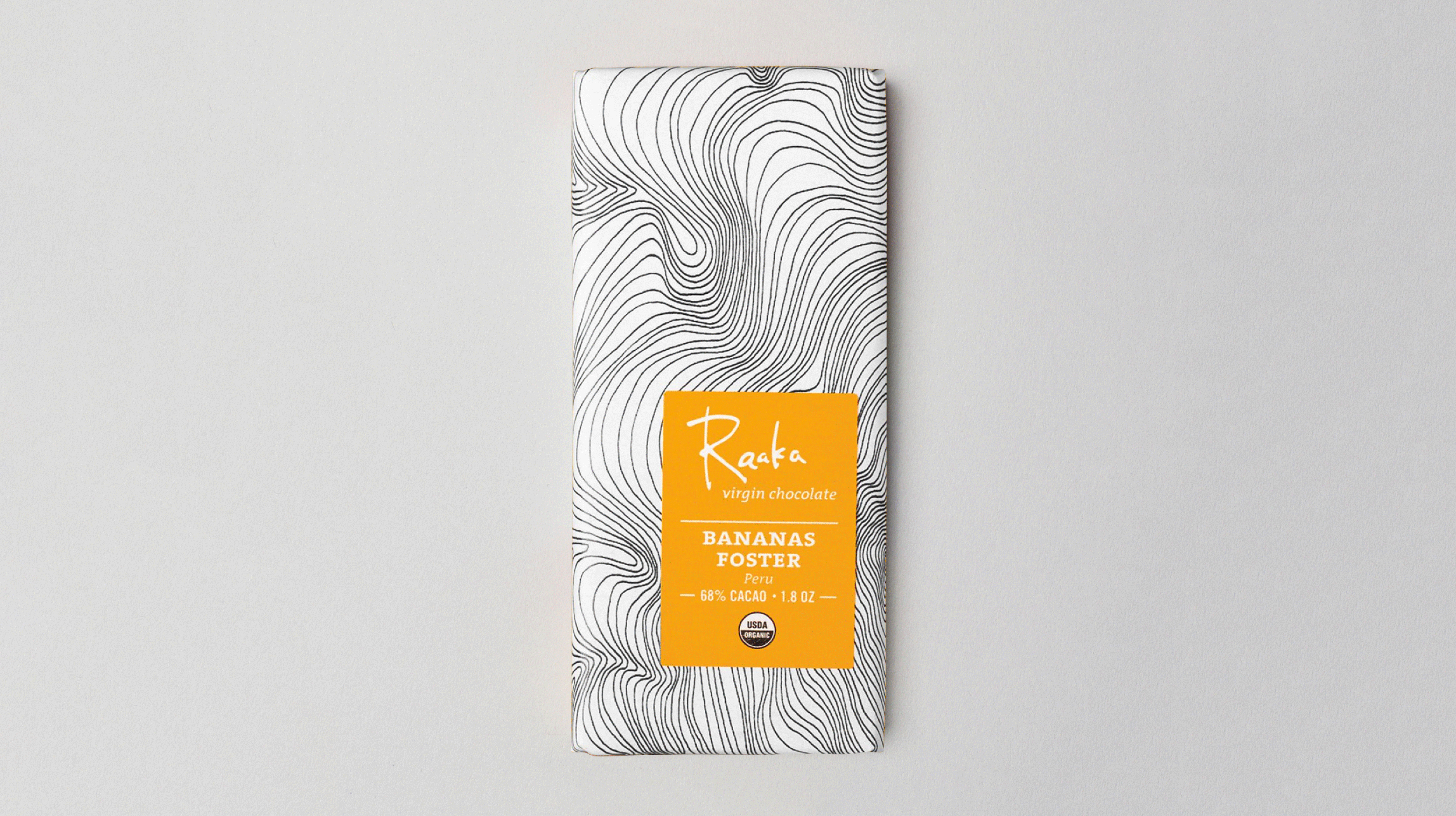 Custom Typeface


Designed a display typeface to be used at medium sizes for the titles of each bar. Simon and I felt a serif typeface could give the front of the bar the warmth it needed.

A long time ago, I had fallen in love with the lowercase "a" that I found on the cover of a book I collected by Stephen Rogers Peck. The typeface was Trooper Roman, which prompted me to look deeper into the genre with classics like Tom's Roman, Times Modern and Perpetua Super. They share a heritage of editorial use, maintaining an elegant tone.

Alku, Raaka's new custom typeface, is an interpretation of this rich typographic genre for Raaka: starting from the lowercase "a" I loved, all the other shapes are harmonized with it. Alku is more condensed, with lowered contrast, optimized for setting the titles of each bar.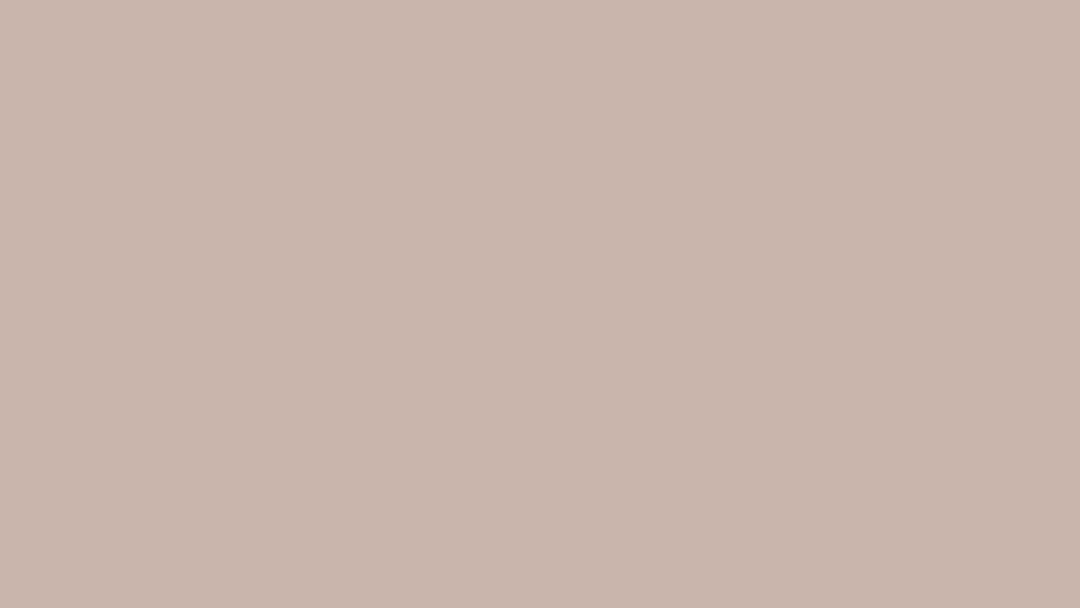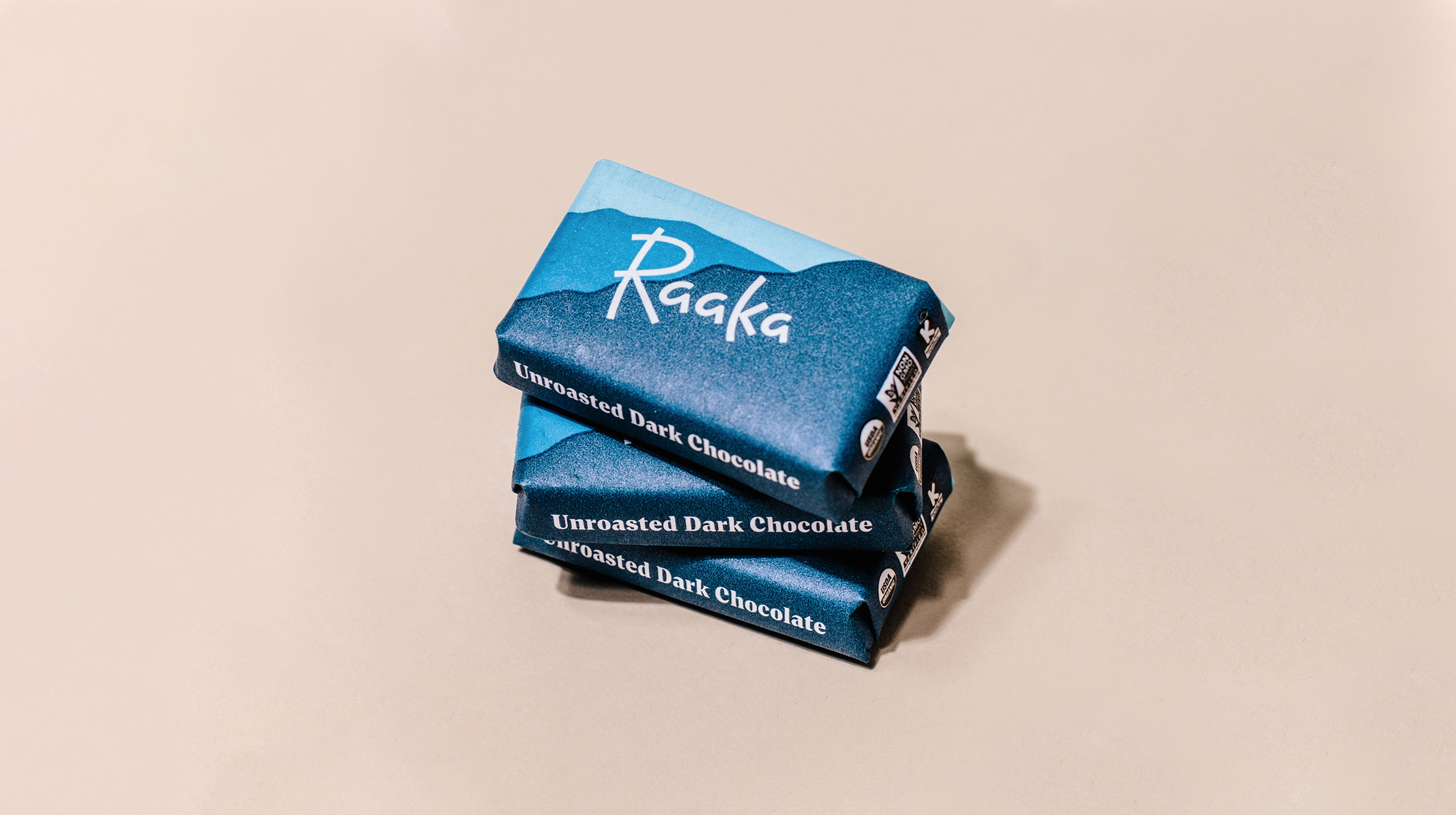 Mastercard
Brief

Rebrand one of the largest financial institutions in the world, building on its heritage while positioning it as a peer amongst the leading technology companies.
Solution
The new Mastercard identity system aims at simplifying, focusing and unifying the brand. The goal is to make Mastercard's visual voice confident, clear and direct.
I led the design team building the identity system, under creative direction by Pentagram's partner, Luke Hayman. Logo was designed by Hamish Smyth under creative direction by Michael Bierut.
Press
Wired
,
It's Nice That
,
FastCo
,
Brand New
,
Forbes
,
AdWeek
,
The Verge
,
Creative Review
Awards
Fast Co. Innovation By Design (2017)
Gold Winner - NY Design Award (2016)
Print Mag Regional Awards (2017)
A huge thanks to the talented team that helped push the project forward at different stages along the way.
Pre-launch
team: Jenny Hung (designer), Katie Rominger (designer), Hannah Ahn and Magdiel Ortiz (interns).
Post-launch
team [after the rebranding was completed, building the assets for the whole organization]: Matt Arnold (intern), Eli Hochberg (designer), Frida Borgsted (intern), Elyanna Blaser-Gould (designer), Margaux Saulou (intern). Icons and illustrations by the talented Giorgio Donghi, under art direction from Luke Hayman and me.
Role ·················· Lead designer with Hamish Smyth
Creative Direction ···· Luke Hayman & Michael Bierut
Studio ................ Pentagram
Field ················· Identity
Published ············· July 2016
The new logo represents both Mastercard the company and the full suite of Mastercard products and services, creating a single brand system for the entire organization as well as its existing and future products.
Identity Elements
The Mastercard identity was developed to articulate itself consistently across multiple areas of communication. All the elements stem visually and conceptually from the same principles, which allow them to be easily combined .
Typography
Graphic Elements
Prototype for the Parametric Design Tool
Icons

Color

Illustration

Mastercard In A Minute / In collaboration with Buck.tv
Guidelines: Print & Online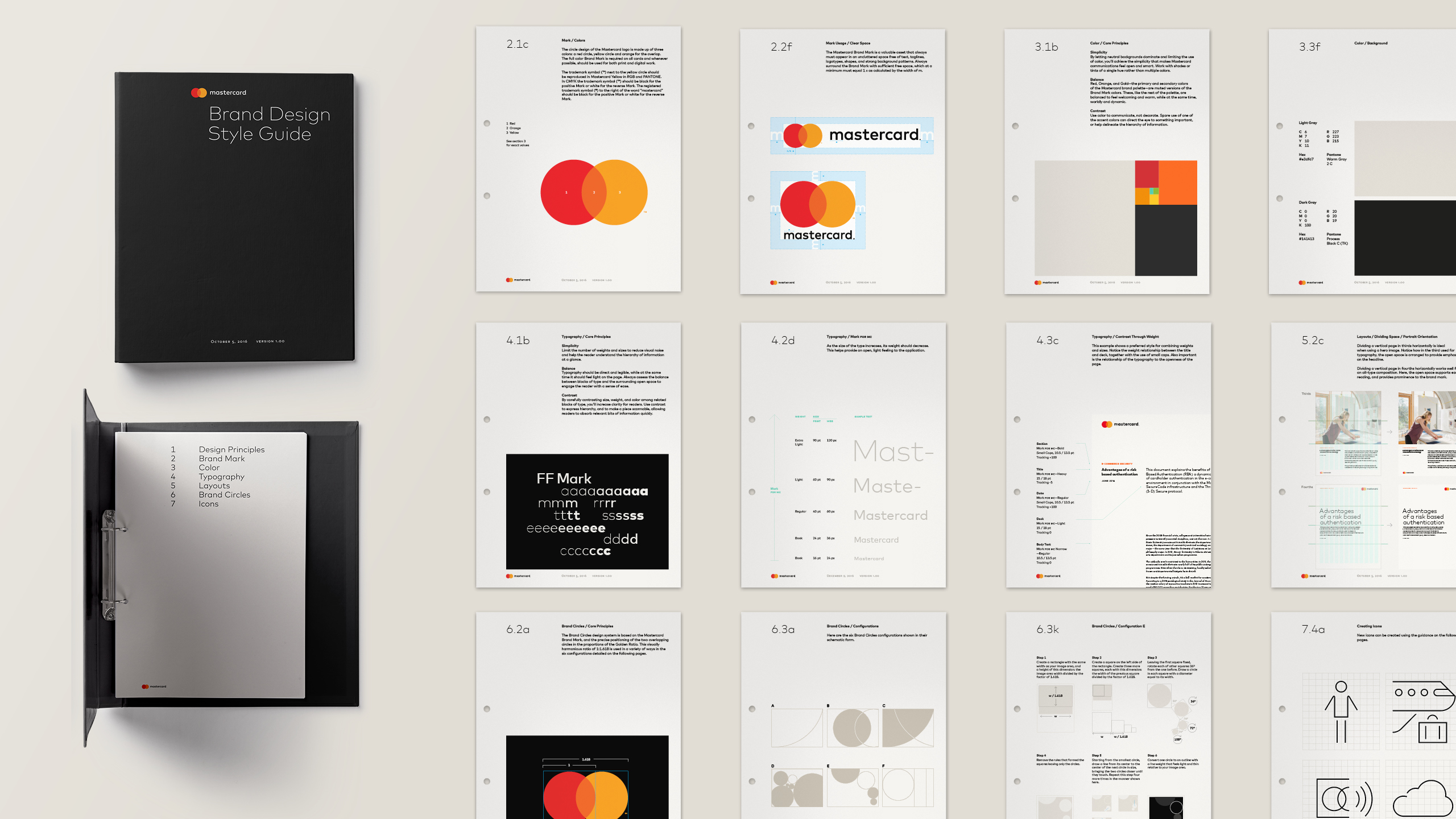 As iFF Fall '18 Season
As iFF (All Shorts Irvington Film Festival) is a festival that takes place on Irvington-on-Hudson, NY, twice a year.
Each season the dozen or so short films that are showcased follow a cohesive theme curated by the As iFF committee. The season's campaign is designed following the trail established by the theme: the design intent is always to re-image the theme and achieve a typographic interpretation of it using the custom font, Isola.
The Fall '18 theme was "Film As Dream". The design for the campaign captures that hazy, in-between moment when one wakes up or falls asleep: things come into (or out of) focus.
A special thanks to my talented friend Javier Arizu for being a constant soundboard, always willing to talk about concepts and design.
Role .................. Concept, Design & Animation
Studio ................ Self
Sound ................. Brian Parker (
Moon
)
Field ................. Identity
Typefaces ............. Isola (by me), Dia by
Schick Toikka
Published ............. November 2018
The backgrounds are blends of colors loosely inspired by landscapes: these colors morph from one another in the animations, much like imaginary scenes change in dreams.

The soundtrack developed by Brian Parker was also built to reinforce this ethereal feeling.
There were 11 shorts this year: an animation of each title, director and origin was developed to introduce a new short film while in the theater. Brian Parker's soundtrack was synced to each piece.
As in the years prior, the custom typeface Isola Compressed was used as the display typeface of the identity.
Odd Apples Photo Book
Story

Apples are the most common and pervasive fruit: everyone knows what an apple is.
Through photographs of rare & curious apples, "Odd Apples" expands our perception of apples, what they look like and what they taste like.
As a personal hobby,
William Mullan
discovered, collected, and tasted lesser known apples.
He paid homage to them in the best way he knew: by photographing them and creating color harmonies.
"Odd Apples" is a large format photo book showcasing a selection of these photographs.
Awarded a
TDC Certificate of Typographic Excellence 2019
.
Featured in
T Magazine
,
Cool Hunting
and
Typewolf
.
Thanks to Shana Chock-Goldman for her instrumental help in getting this project out there in the world.
Role .................. Creative direction & design
Photography ...........
William Mullan
Field ................. Editorial
Typefaces ............. Traulha by Yoann Minnet, Cover lettering by moi.
Published ............. December 2018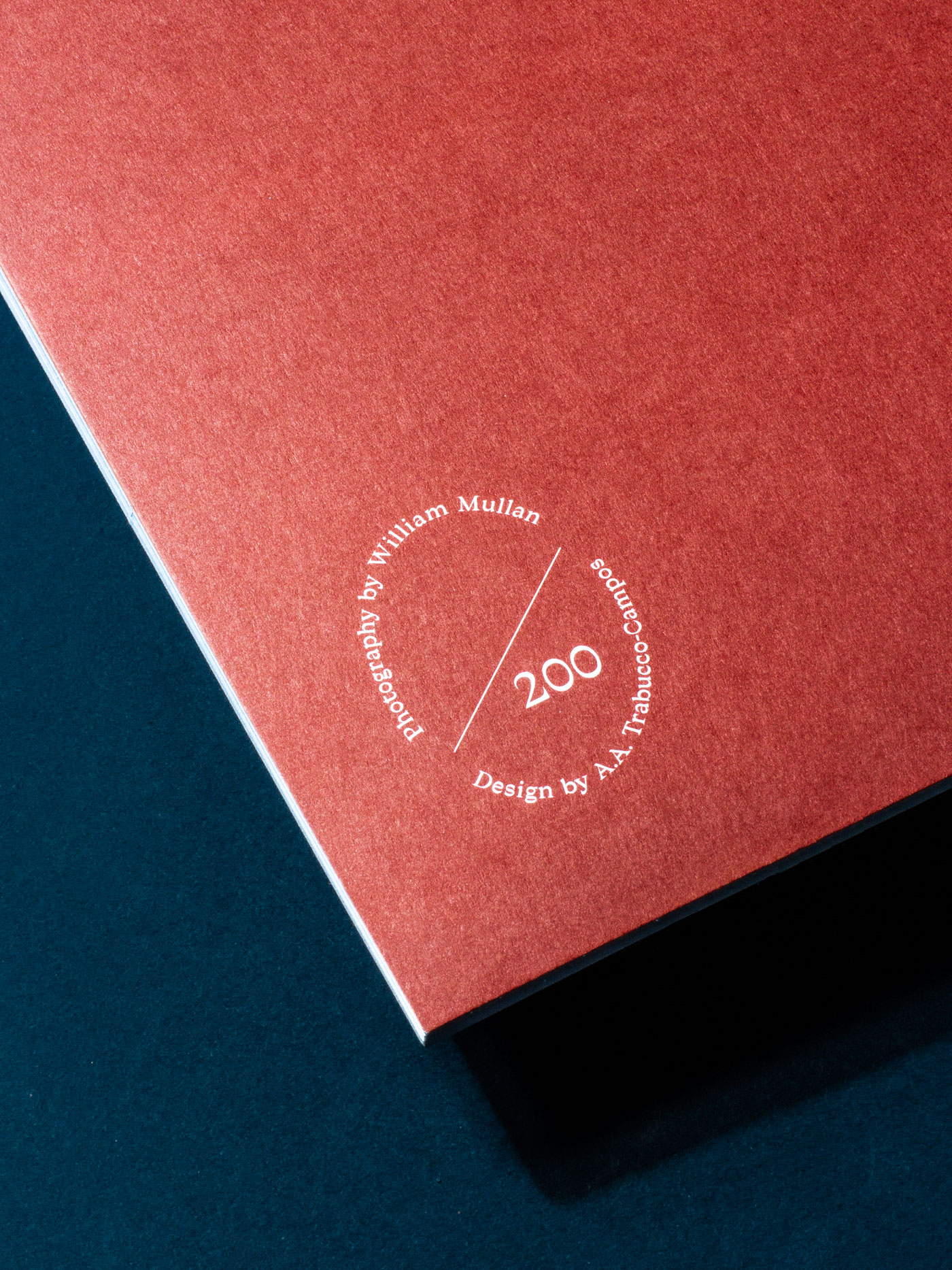 The photographs were printed on exceptional Munken paper by one of the best art printers in the world, Pureprint, based in the UK.

Only 200 have been printed of this limited run 1st edition. Each edition has been hand numbered.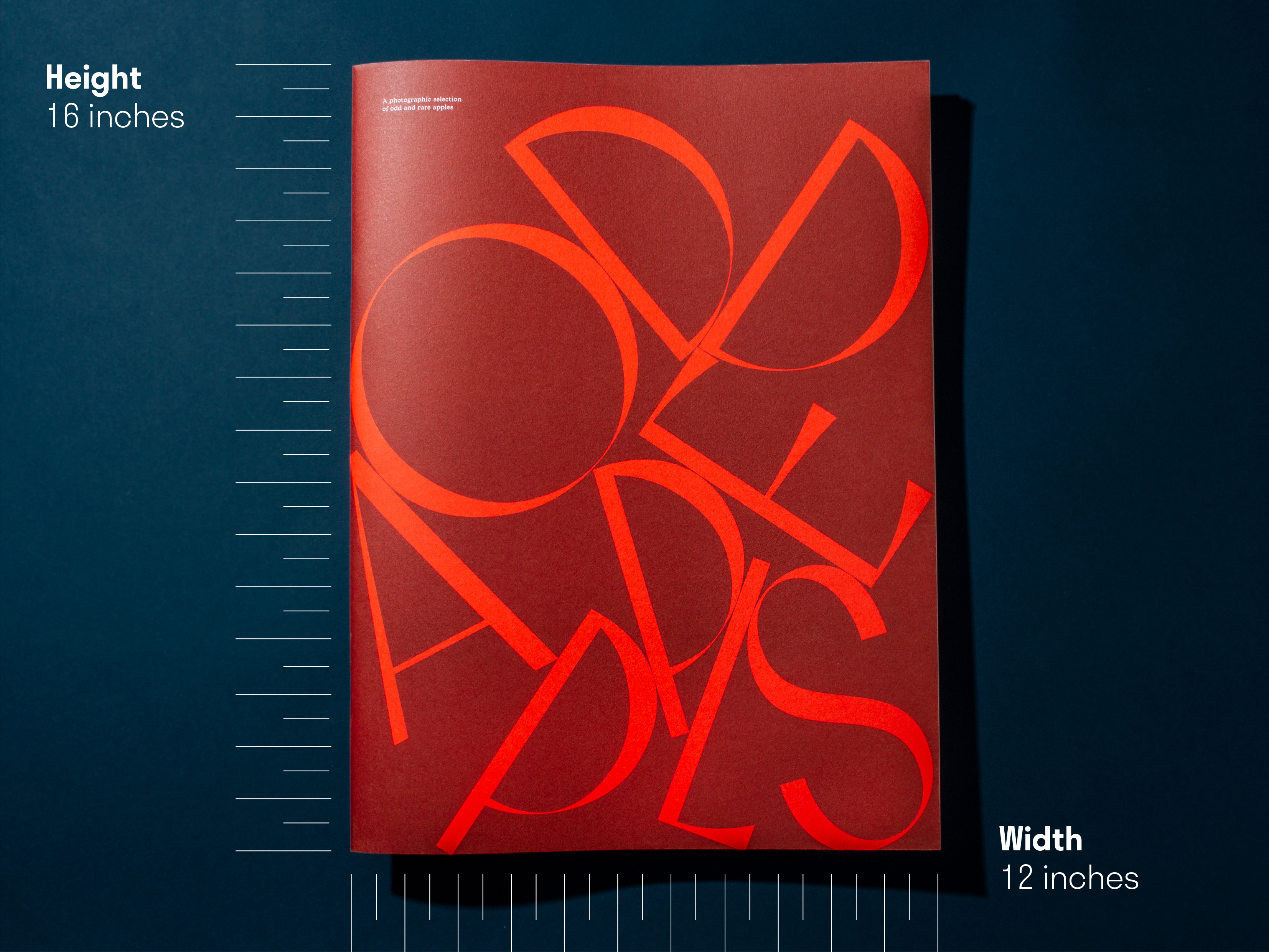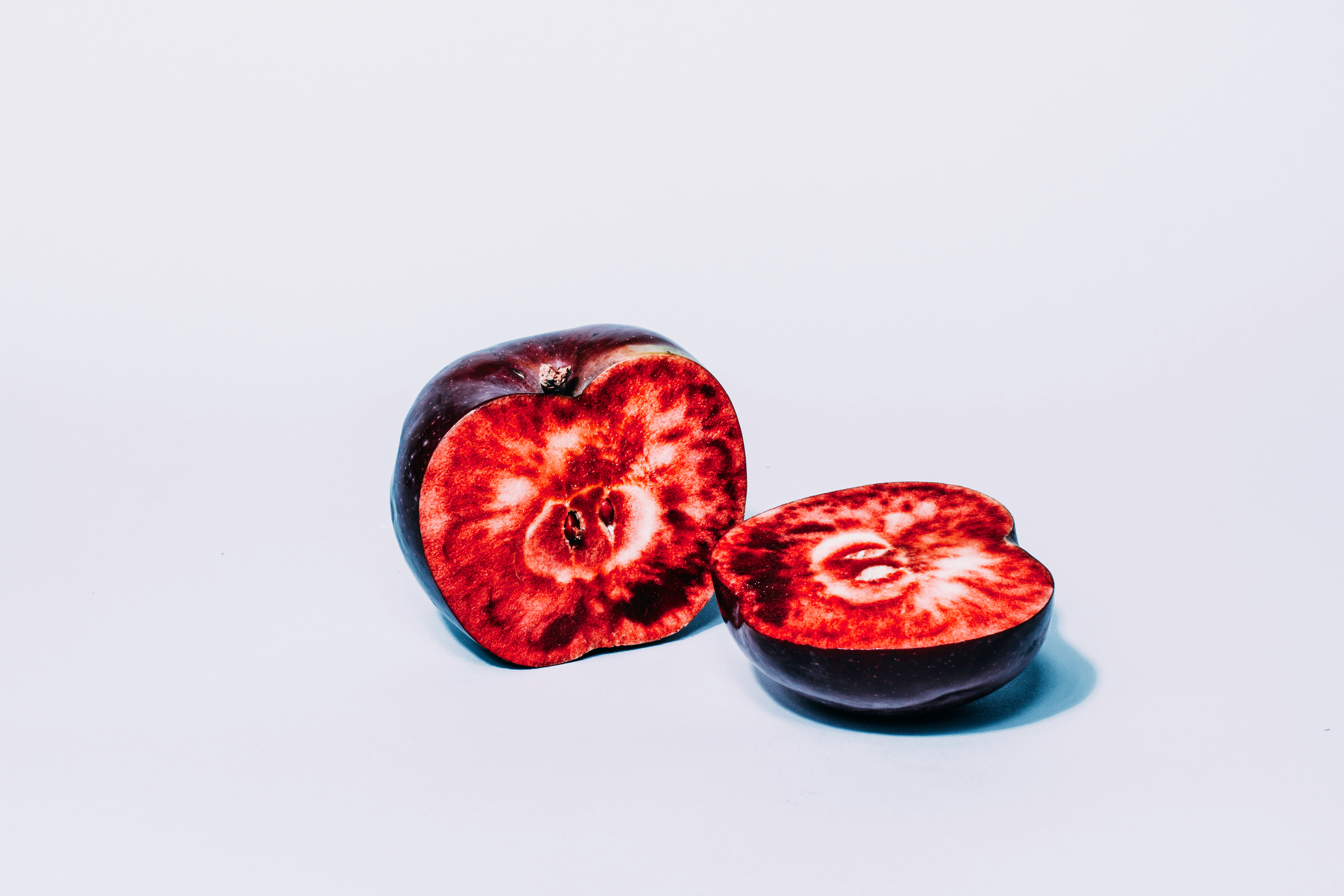 Cynthia for New York
Brief

Design the logo and visual language for Cynthia Nixon's gubernatorial campaign.
Solution
Cynthia is a unique political candidate: she's an accomplished actor, a progressive activist, a lifelong New Yorker, bringing powerful change in a state that desperately needs it. Cynthia's voice is bold and energetic, yet nuanced and approachable.
The logo and visual identity seek to empower her unique voice, at times stepping outside the conventions of past political campaign branding.
This is done by leveraging the messaging through purity of typography: Cynthia for New York is about ideas and the core principles of progressive change.
A huge thanks to Cynthia and Christine for their invaluable vision and energy, to Alex Zeitz Moskin, Hayley Prim and the campaign team, and last-but-not-least Akua Murray-Adoboe for her thoughtful and considered design feedback.
Role .................. Designer & Art Director
Studio ................ Self / Independent
Field ................. Identity
Published ............. March 2018
Typefaces ............. Canela + Caslon Doric Condensed, by
Commercial Type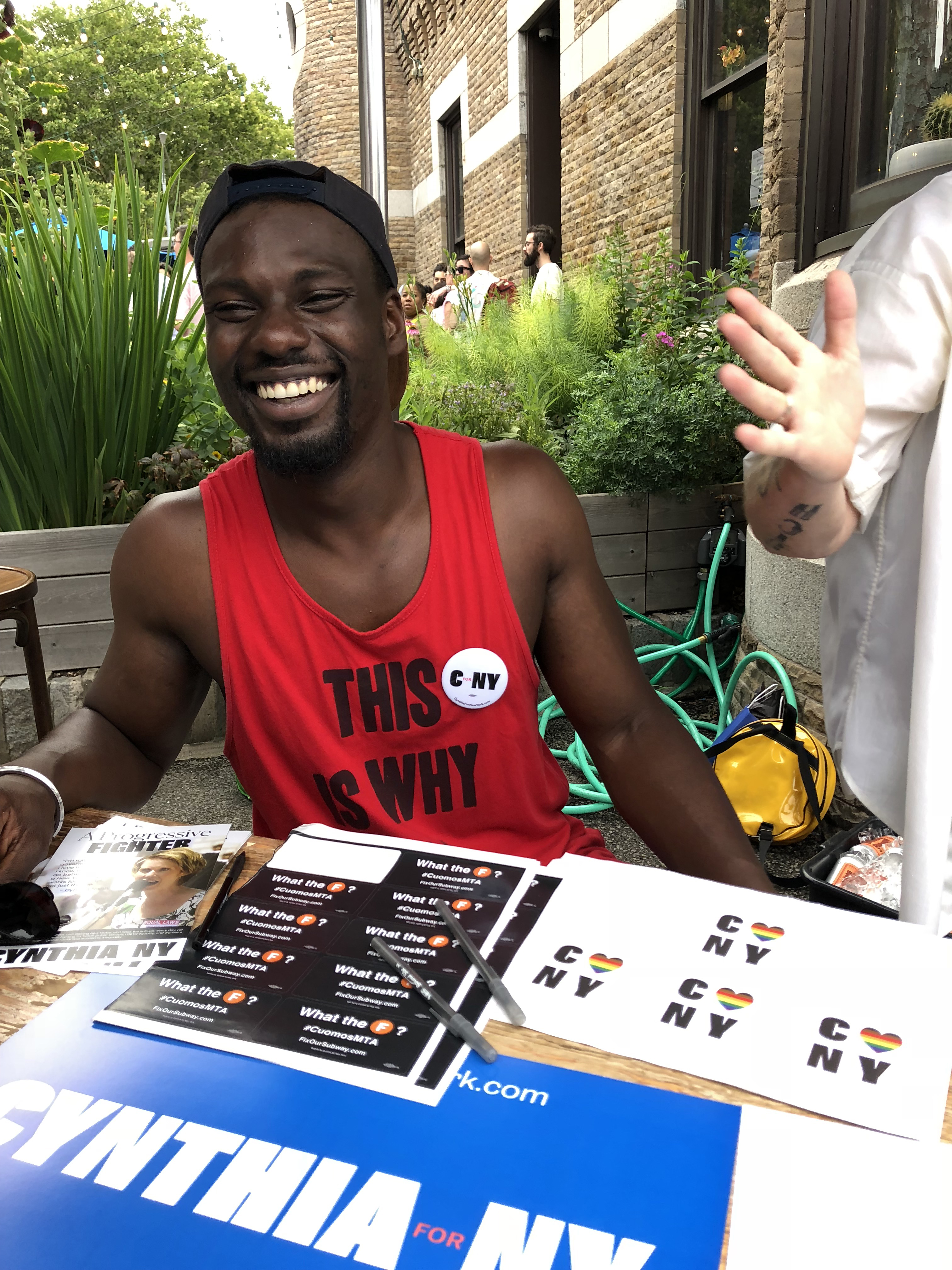 Website
Designed the first full version of the website. The great peeps at
Wide Eye Creative
evolved this design into the second version of the site (
currently live
). They're doing an awesome job!
Ad & Social System
Designed the initial set of templates for the campaign. The talented in-house design team has been growing and evolving the templates/social campaigns beyond this initial language.
Design Guidelines
In order to capture & communicate the identity, I developed a simple set of guidelines to help all the collaborators and other designers working on the project.